Sprays
Here you will find the necessary sprays to make the perfect waffles with our mixes.
Clearly Canola ORIGINAL Non-Stick Cooking Spray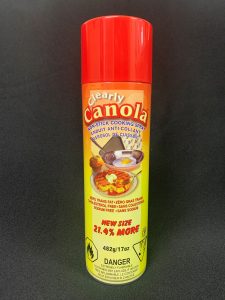 Enjoy the quality and freshness of Clearly Canola cooking spray as you pan fry, bake or roast without ordinary shortening, butter, margarine, cooking oil or grease. Foods won't stick on pan – serving is easy and so is cleanup.
Original formula. No trans fat. No saturated fat. No cholesterol.
Clearly Canola PREMIUM Non-Stick Cooking Spray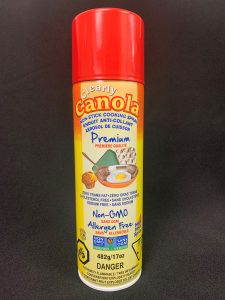 Same great qualities of the Original Clearly Canola cooking spray plus NON-GMO and ALLERGEN-FREE ingredients.
NEW Premium formula. No trans fats. No saturated fat. No cholesterol.
Plus NON-GMO, Non-Allergenic ingredients.
NON-GMO Project Verified.
Superior Grid Conditioner

Formulated to prevent waffles and crepes from sticking to any coated cooking surface.
Helps prevent sticking to Teflon and other non-stick cooking surfaces. Works on all coated waffle irons.
Contains: Food-grade water-soluble silicone.